---
SOUTH FLORIDA'S BEST FISHING DESTINATION
---
What do you want to catch today?
We catch swordfish, sailfish, sharks and dolphin on a regular basis! Specialty catches include other species like mackerel, grouper, snapper, wahoo and more.
---
We have the skills and experience.
Our trips range from 4-10 hours in length and can put you on a wide range of fish. In addition to our standard trips we also have custom charter trips available.
---
---
UNMATCHED FISHING
ACTION
---
We have one goal: put you on the fish.
Our fleet of fishing machines and experienced captains get you to the fish faster, rig better, and offer an overall unmatched fishing experience. Up to six passengers step on board, and up to six fishing legends step off. Shoot out to 200' and pick up the weed lines or zoom out to 1400' plus and start sending it deep. Good Hit Sportfishing has the tools and techniques to get you fish.
---
OUR FISHING CHARTERS
No matter what you want to catch, we can get you there!
All trips depart from Fort Lauderdale
4-Hour Fishing Charter
4-Hour (a.k.a. Half-Day Trip) "Fish Your Way" Private Sportfishing Charter Trip
Common Fishing:
Fish for Kingfish, Bonito, Sailfish, Dolphin, Wahoo, Tuna, Game Sharks and more.
6-Hour Fishing Charter
6-Hour (a.k.a. The Sweet Spot) "Fish Your Way" Private Sportfishing Charter Trip
Common Fishing:
Fish for Dolphin, Snapper, Bonito, Sailfish, Wahoo, Tuna, Game Sharks and more.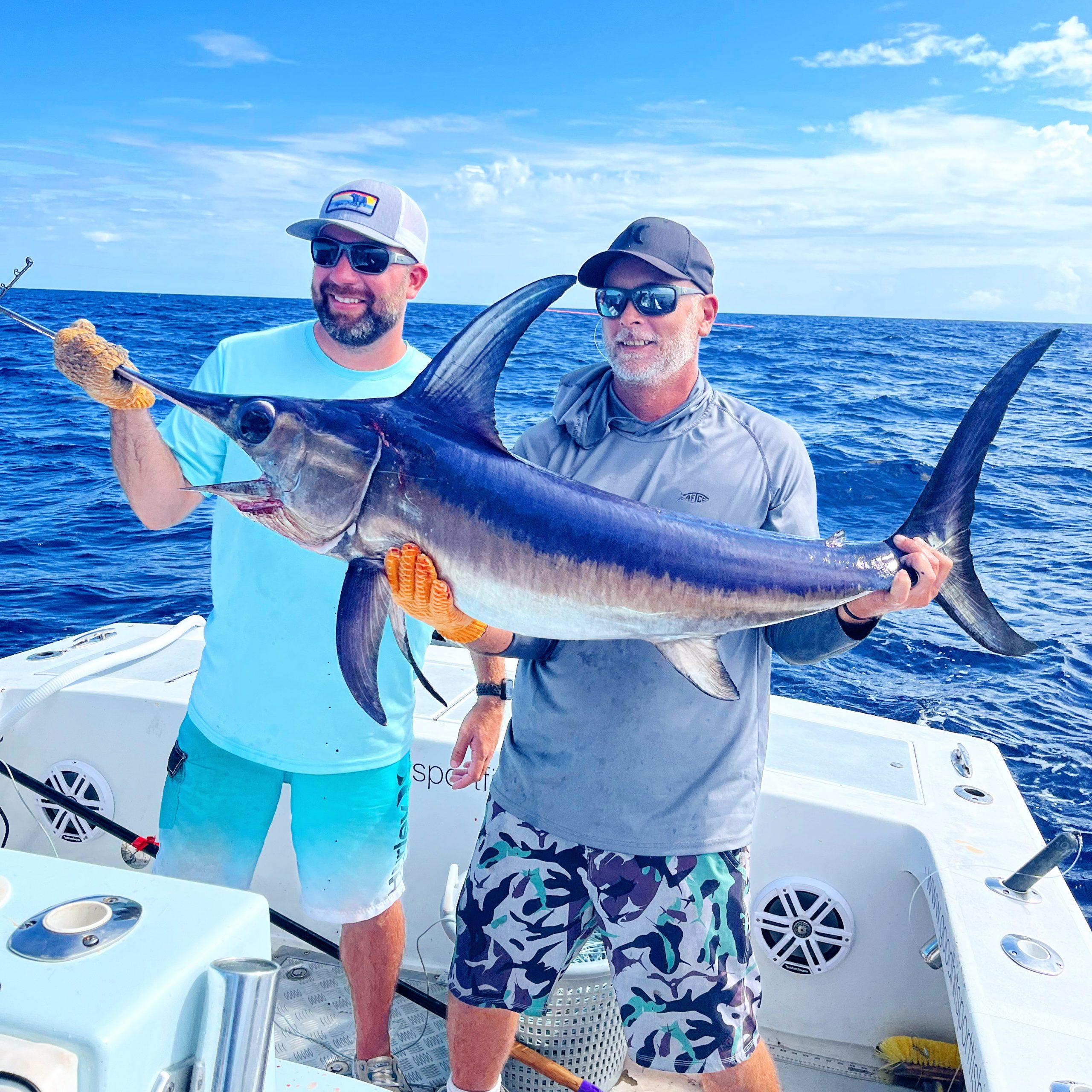 8-Hour Fishing Charter
8-Hour (a.k.a. Full-Day Trip) "Fish Your Way" Private Sportfishing Charter Trip
Common Fishing:
Try your hands at Deep Trolling, Kitefishing, Deep Dropping, Wreckfishing and more.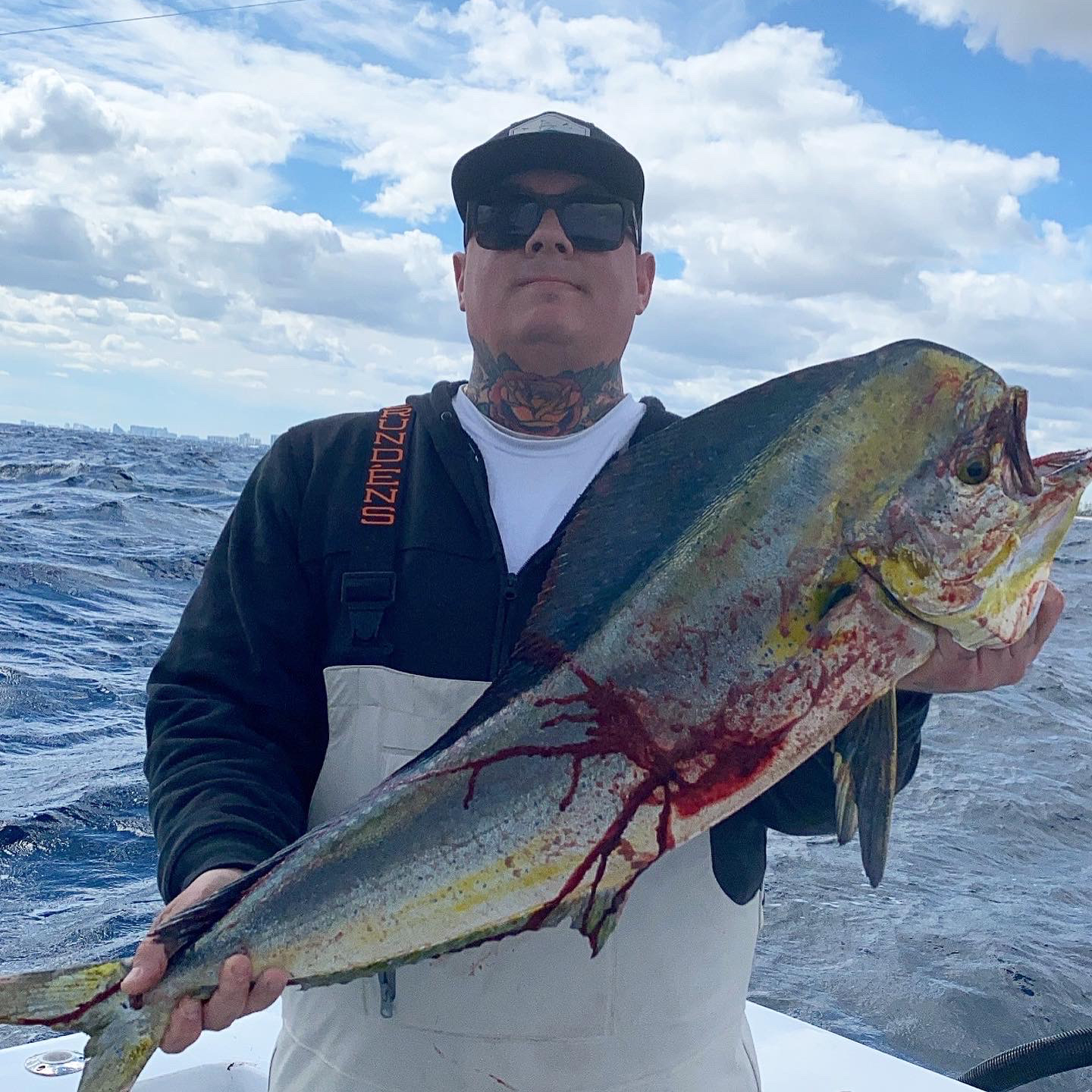 10-Hour Fishing Charter
10-Hour (a.k.a. MORE FISHING) "Fish Your Way" Private Sportfishing Charter Trip
Common Fishing:
Catch anything from Dolphin to Swordfish while Trolling, Deep Dropping and more.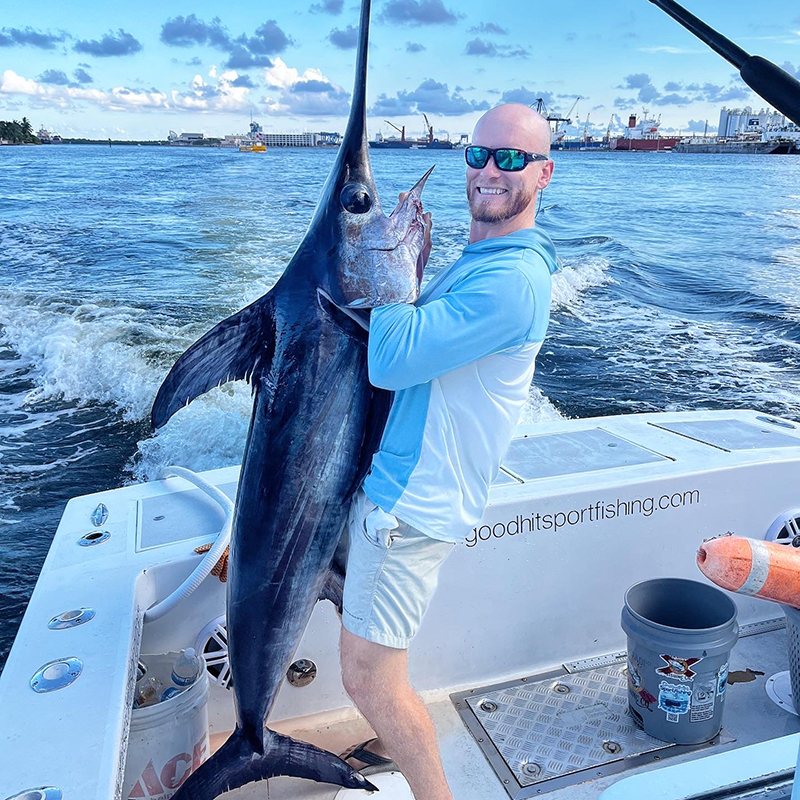 10-Hour Tournament Charter
10-Hour Tournament (a.k.a. THE WHOLE DAY) Fishing Tournament Charter Trip
Common Fishing:
Based on your needs we can put you on any game fish in Florida or the Bahamas.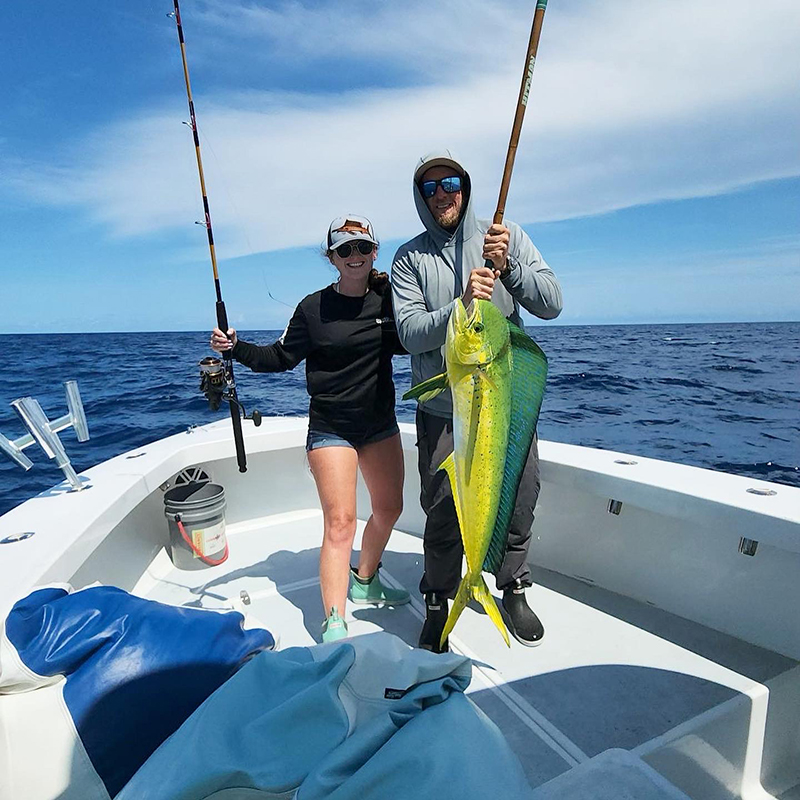 Custom Fishing Charter
4 to 8-Hour (a.k.a. Choose Your Adventure) "Fish Your Way" Private Charter
Common Fishing:
You pick. Dolphin, Snapper, Bonito, Sailfish, Wahoo, Tuna, Game Sharks and more.
---
NEW: Good Hit Merch
Hot new fishing apparel is now available!
Fishing shirts, hoodies, hats and more are available now. Buy for your trip or get something after to remember your fishing adventure with Good Hit Sport Fishing.
---
SOUTH FLORIDA FISHING
World-Class Fishing Charter Boats and Captains
Shark Fishing Charters
South Florida is lucky to offer numerous species of sharks. We see hammerheads, bull sharks, threshers, makos, tigers, and duskies. March through July offers the best opportunities for shark fishing. We book a large number of shark trips in these months and our customers have great luck with landing a good hit. The depth we fish for sharks is usually around 300′ and we fish the entire water column, allowing us to target sharks at the top, middle and bottom at the same time. We use heavy tackle (80 to 100+ test) to go after the biggest and baddest fish in our water.
Dolphin Fishing Charters
Also known as Mahi Mahi, the dolphin is one of Florida's most popular fish species and is one of our specialties. We have success fishing a good distance out and commonly use methods such as offshore trolling while running at 6–8 knots with 4 to 5 baits on the surface at one time to maximize our results. We constantly keep an eye out for debris on the water's surface, such as seaweed patches, shipping debris, or even a single piece of floating wood. Mahi Mahi tend to both hide and hunt near debris as it offers shade and security to both them and their prey.
---
Swordfish Fishing Charters
Swordfish, also called the Gladiator of the Sea, is one of the most elusive and sought after fish that is to be found in South Florida. On Day Trips we fish with bonito bellies, squid, mackerel, eels and dolphin bellys. In the day we fish directly on the bottom for swordfish, using a 8-14lb weight. We will most commonly use electric reels for this set up and we have a variety of electric reels aboard the Good Hit. We like to use an LP S-1200 and we always carry a Dawia Electric which has the ability to hand crank. Both of these reels are top of the line for this sport.
Unique Fishing Charters
Saltwater fishing for sailfish, swordfish, dolphin, tuna, kingfish, tarpon, and wahoo are just a few of the possible species available for the fishing trip of a lifetime. Our specialties include kite fishing, live bait fishing, daytime and evening swordfish charters, and tarpon fishing. We can provide you with a half day, full day or a customized charter of your choice. We also provide hands-on fishing lessons. For customers with their own vessels, this hands-on learning adventure can be conducted on your boat, with the option of using the equipment on board or we can provide the needed gear.